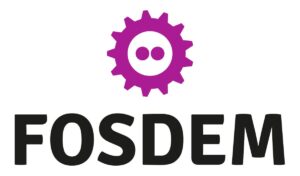 You might (not) have heard of it; but FOSDEM is a conference on Free and Open Source software that takes place every year in Februari. The conference is located at the ULB (Université Libre de Bruxelles) campus in Ixelles (a district in Brussels).
If you go to the conference for the first time you might be amazed that this is not like any other tech conference. It might even feel a bit chaotic at first, but very quickly you will feel welcomed by the FOSDEM community, as FOSDEM has more of a family reunion vibe than a conference!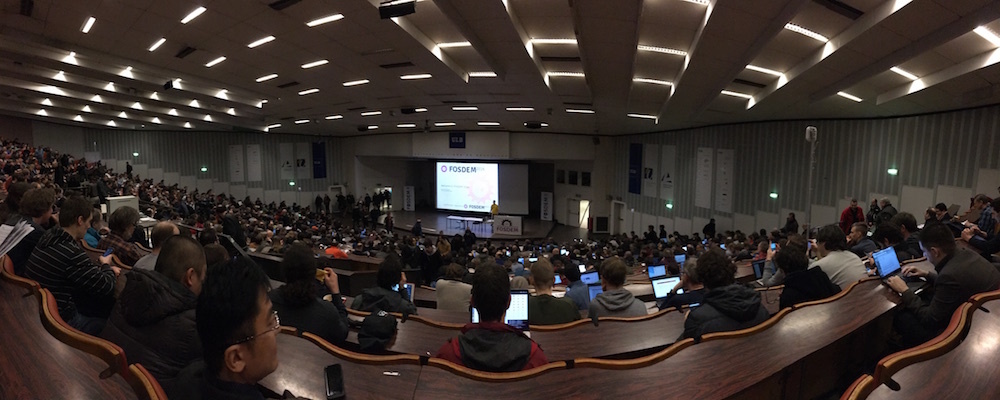 So what can you do at FOSDEM? A lot!
If you are not super technical, you could be charmed by the Keynote's in the big aula. Keynotes are generally talks about the role of Open Source software in relation to the outside world. Think of how FOSS can help the environment, or enable accessible learning opportunities for students, or how the government should treat FOSS.
If you are a passionate developer, you will have much fun in the developer rooms! These are smaller rooms where short practical talks are mixed with coding sessions. You can bring your laptop and try out the new ideas on the spot, while collaborating with other visitors.
If you don't have much patience, make sure you go for some Lightning Talks. These are short talks about all sorts of subjects (Security, CI/CD, Databases,…) that are meant to inspire and inform you about a technique, a software package or something similar.
And if you are in a social mood, head over to the stands, where you can meet with representatives from every FOSS project imaginable; Ubuntu, PostgreSQL, Gitlab, Grafana, … All of them have a stand with merchandise (stickers and t-shirts), information leaflets about upcoming projects and much more.
FOSDEM would not be such a great tech event, if it did not have a great online presence too! All the talks are recorded, so if you missed one, you can rewatch them online. I will end this with the three talks I liked best this year:
So if you didn't go to FOSDEM in 2023, make sure you save the date for 2024, and maybe see you there ;-)!